Okay guys, so I am coming to you with a fun announcement. I just found out that the Jackson 5 television animated series is coming to DVD in a few months! According to the TV Shows on DVD website, the
Jackson 5 Cartoon series will be released in its entirety on January 15, 2013
. The episodes will be available on either a 2 DVD set or a set of 4 Blu-Ray discs. I have told you guys before about how much I LOVE the Jackson 5 (it was actually how I b
ecame a Michael fan) so this is something I am really excited about. The site also states "

The set -- which includes 23 full-length episodes -- is priced at $32.99 USD for the regular DVD (2 discs), and $39.99 USD for the Blu-ray (4 discs)."
I am an 80's baby so I did not technically grow up on the Jackson 5 cartoons when they first aired but, I have this VHS tape that my dad used to record all of the episodes that used to rerun on BET Network on the 90s. As a child I would always go to my grandparents house on the wee
kends, and so many afternoons I remember were spent watching the few recorded episodes of the Jackson 5 cartoon. This had to be what I was watching when I was 5 or 6 years old so, know that when I say I have been a Michael Jackson
stan
all my life... I mean it.
(image via)



The Jackson 5 Cartoon was probably what helped peak my interest in the Jackson family as a child. Although it only aired for 2 seasons, the cool thing about the cartoon is that all of the brothers had unique characteristics that shone through in the cartoon. Michael even had a pet mouse and his pet snake Rosie- who both helped the boys get out of pinches when they needed assistance the most!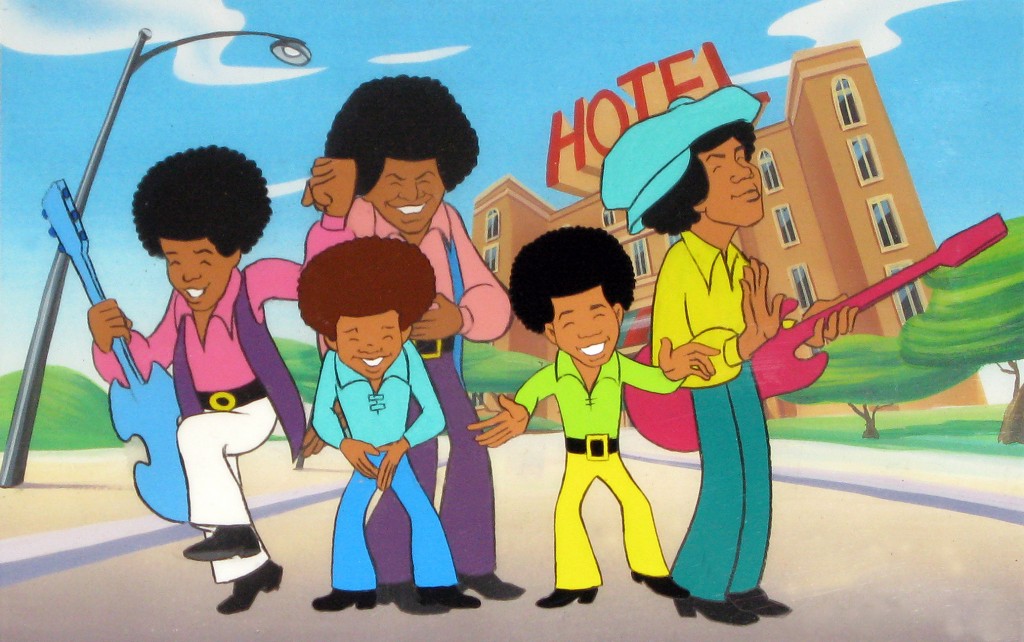 (image via)




I fondly remember my favorite episode of the series being one from the second season entitled, "

Jackson

and the Beanstalk". The episode features the songs "Love is Here and Now You're Gone" and "Girl, Don't Take Your Love from Me". I would highly recommend the J5 cartoon to those of you who have children that already love Michael Jackson but, you'd

like

to expose them to some of his earlier work.







Okay so are you sold?
I promise to be back with a great review of this DVD set early next year, as I have already made sure to Pre-Order it. You can Pre-Order yours too on
amazon.com
for less than $30.00 (plus free shipping!)
What are your favorite Jackson 5 cartoon moments?
Leave me a comment!
Be sure to follow MJFANGiRL on social for more!